Clarkstown residents will be receiving a copy of our Winter Newsletter in the mail shortly.

In the meantime click here and check it out!
---
Patrons age 14+ can volunteer for Adopt-A-Shelf. "Adopt" a section of shelving to keep our collection in perfect order. A minimum of 1 hour a month for 3 months is required.

You can sign up in person at the Reference Desk, call the library, or download and submit an application. We'll make an appointment with you for training. Thank you for your interest!
---
Weather conditions may require a delayed opening or an unscheduled closing of the
library. Safety is our primary concern. If
Clarkstown Central School District has a
snow closing * or * delay the library has an
automatic 1 hour delay and will open at
10:30am. Further delays or decisions to close
early are made on a case by case basis. All
delays and early closings are listed on the
library's website, cancellations.com, and our phone message system. Library programs may
be cancelled depending on the circumstances
and it is best to call the library to confirm if
poor weather is predicted.
---
2018 Library Budget Vote
Wednesday, 12/14/16, 9 AM to 9 PM
Snow Date: Wednesday, 12/21/16
Please remember to come support the West Nyack and New City libraries. Eligible voters are residents of the Clarkstown Central School District. Patrons who have voted in any annual or special election during the past four years are automatically registered to vote.
Click here for a copy of the 2018 West Nyack Free Library Budget and click here for a copy of the 2018 New City Library Budget. We appreciate your support!
---
Ever wonder why we ask you to register for our programs?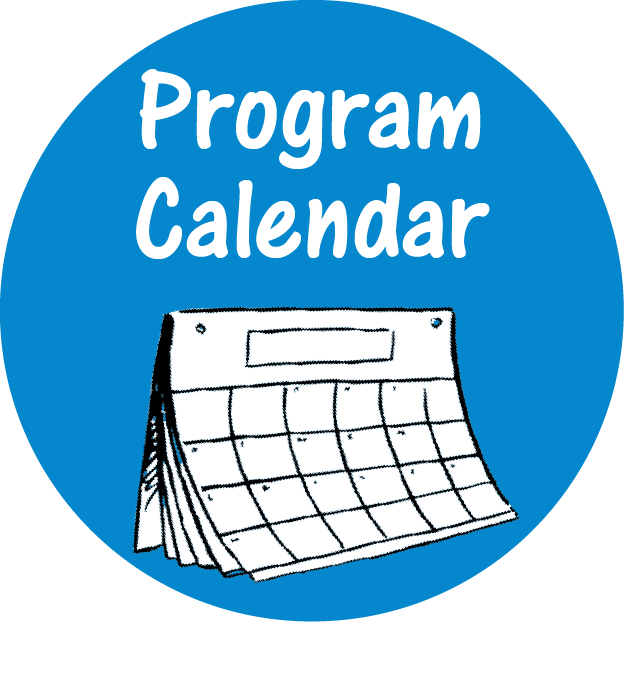 If there's lots of interest, we may reach capacity and shut you out. We want to ensure enough seats and supplies for all! If nobody can attend, we'll cancel and host a program you're more excited about. It's easy to register - just click on the program calendar under the "Activities/Events" button in the bar above, click here, or call us and we'll do it for you!
---
Looking to learn a brand new language, further ESL learning, or brush up for business or vacation travel? Rosetta Stone offers proven immersion methods and an award-winning interactive approach that is accessible in the library--or anywhere, anytime. 30 languages meet a range of cultural interests. Learning is structured to build reading, writing, speaking, and listening skills and also includes activities to refine grammar, vocabulary, pronunciation, and more. Patrons can take advantage of available mobile apps too! Click here to access Rosetta Stone at the library, from home, or on the go.
---
Our library is now a geocaching site!

Geocaching is an exciting activity that involves finding hidden objects in various parts of the country by using GPS coordinates posted on their site. Participants are given the name of the site, in our case it's "Dewey," and a clue to find a secret container.

Our clue is the number 579.6; can you think of what that means in library world? Visit the cache page here!
---
A new album from Barbra Streisand! Features 10 new Streisand duets of Broadway classics with the biggest stars in Hollywood including Anne Hathaway, Patrick Wilson, Hugh Jackman, Alec Baldwin, Chris Pine, Antonio Banderas, Jamie Foxx, Seth MacFarlane, and Anthony Newley. This album follows 2014's "Partners", which debuted at # 1 on the Billboard Top 200, and received Platinum Certification. Download it now!
---
---
Exciting News!
New material from all collections has been placed directly across from the Circuation Desk to allow for better browsing. Stop by and let us know what you think!
---
Introducing our Garmin GPS navigator! The touch screen allows quick and easy searches for addresses or points of interest. Maps have brightly colored arrows to make navigating easier, and a clear voice states the directions. Restaurants and gas stations are highlighted during the trip as well as school zone warnings. While packing your travel guide, why not add our GPS? You choose the vacation spot and we'll help you get there.
---
Search MedlinePlus
MedlinePlus is the National Institutes of Health's Web site for patients and their families and friends. Produced by the National Library of Medicine, it brings you information about diseases, conditions, and wellness issues in language you can understand. MedlinePlus offers reliable, up-to-date health information, anytime, anywhere, for free.
---
Research Your Family Tree

Did you know that we offer three premier online tools to help you investigate your family history? Select one of the databases below to access or
visit us for further assistance.
Digitized NY family history records available on line for free. Descriptions of the records as well as the holding organizations are provided through the links and logos on the Ancestry.com New York web page.
HeritageQuest Online
Combines digital, searchable images of U.S. federal census records with the digitized version of the popular ProQuest Genealogy & Local History collection and other valuable content.
Ancestry Library Edition
Billions of records in census data, vital records, directories, photos, and more.

AVAILABLE FOR IN LIBRARY USE ONLY.
---
Did you know that West Nyack Library has e-books for Children and Young Adults available through Overdrive?
New titles are added monthly
Click here for information about how to use Overdrive.
---
Did your child read a book that they loved and they want to read the next one in the series? Has your child's teacher given them a reading assignment and they can't decide what book to choose?
Are you confused about your child's reading levels?
Do you need help finding books for boys?
We have the answers for you! Click on the links below.
---
At our downstairs Book Sale we're having Free Book Fridays!
Take as many books as you can carry- but BYOB (bring your own bag)!
---
Looking for something fun and cultural to do?

The library has three new museum passes available

.

All passes are now kept at the Circulation desk

.
Hudson River Museum & Planetarium- Museum complex includes six art galleries, the Andrus Planetarium, and Glenview Mansion, an historic house museum of 1876.
Boscobel House & Gardens- Boscobel is an estate overlooking the Hudson River built in the early 19th century by States Dyckman.
Katonah Museum of Art- The Katonah Museum of Art is a non-collecting institution geared towards visual arts. The museum presents changing exhibitions that cross a spectrum of artistic disciplines, cultures, and historical periods.
---
Brought to you by the Children's Department

Tumblebooks offers a free ebook each day!
Please click on the icon
---